Results for distributors in: Tennessee, Mississippi, North Carolina, South Carolina, Alabama, Georgia, Florida
-Transforming Technologies East Coast Team-

Roger Chinn – Regional Sales Manager 
419-841-9552
rchinn@transforming-technologies.com
Chelsea Manely – Inside Sales and Customer Service
419-841-9552
chelsea@transforming-technologies.com
All Spec Industries

All-Spec Industries is a nationwide supplier of products for electronic production, service, repair and testing. Our selection ranges from static control products and soldering equipment to hand tools, chemicals, adhesives and much more. As a stocking distributor with a large inventory, 97% of all orders we receive are shipped out on the same day.
www.all-sec.com/transforming-technologies
All Spec Industries
5228 Us Hwy 421 N.
Wilmington, NC 28401
P: (800) 537-0351
F: (800) 379-9903.
EIS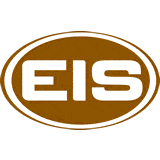 EIS is a wholly owned subsidiary of GPC and one of North America's leading distributors of process materials, production supplies, specialty wire and cable, and value added fabricated parts supplying the electrical OEM, motor repair and various assembly markets with over 100,000 critical products from 39 branches and 6 fabrication facilities located in North America.
2018 Powers Ferry Road Suite 500
Atlanta, GA 30339
P: 800-949-9992
Fastenal

Fastenal provides companies with the fasteners, tools, and supplies they need to manufacture products, build structures, protect personnel, and maintain facilities and equipment.
2001 Theurer Blvd.
Winona, MN 55987
Call Your Local Branch and Ask for Transforming Technologies. Vendor Number: 1274400251

For North American sales support, email: websales@fastenal.com
For sales support outside North America, email: intldirectship@fastenal.com
Starboard Technology
STARboard TECHnology is a leading production & repair supply distributor, catering to the hi-tech industry in Florida & the Southeast primarily. We look forward to working with you to supply what you need – when you need it.
751 North Drive, Suite 1
Melbourne, FL 32904
P: (321) 676-3711
F: (321) 676-3171
Z-Mar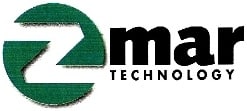 Z-Mar Technology offers ESD (Electrostatic Discharge) control products, training, engineering support and custom designing to eliminate static damage to electronic products and assemblies. We specialize in static control and ESD protection for electronics manufacturing. In addition, we provide many other products necessary for a complete static control program such as workstations, ionizers, chairs and magnifiers.
Results for sales representatives in: Tennessee, Mississippi, North Carolina, South Carolina, Alabama, Georgia, Florida
Company
Representative Name
Territory
EMC3
Doug Misener
Florida
I-Tech
Larry Coole
North Carolina