Create A Turnkey Modular System To Fit Your Needs
The PGT120.COM ESD grounding tester takes quick and accurate resistance measurements of ESD wrist straps, ESD footwear, heel grounders and smocks and stores test data on a computer. Data logging ESD test information in a computer database eliminates a paper log, where the operators must hand write ESD test information and you must rely on the honor system for compliance. The unit operates with 3 independent measuring circuits which allows the wrist straps and heel grounders be to tested individually and simultaneously.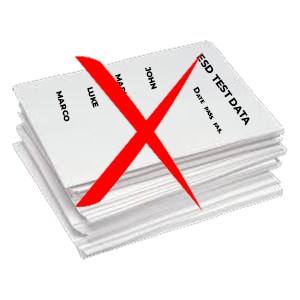 Eliminate Paper Logs
Transfer data to your network. The data terminal stores test data for up to 30 days without an active internet connection – never lose your data!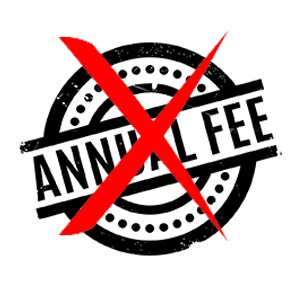 One-time Upfront Fee
No yearly fees. Pay for the software one time and receive free support and firmware updates if required.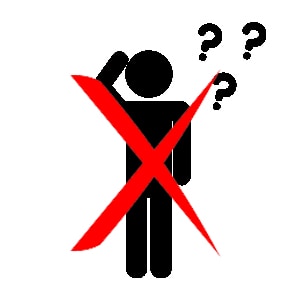 Responsive Customer Support
You're not in this alone! We include responsive support for any issues you may encounter during installation or testing. Speak one on one with technical support to solve your issues.
Step One: Choose Your Device For Recording And Processing Test Data
Data Terminal2 – Standard Model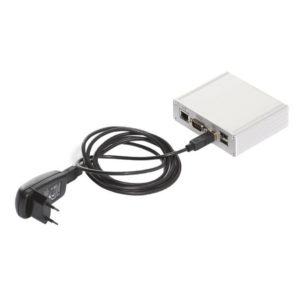 The PGT120 Data Terminal 2 is the base system that is ready to integrate into existing HID infra-structure. Systems can be connected via USB and an open database interface is used.
Model number: 7100.PGT120.COM.DT
Data Terminal3 – RFID Model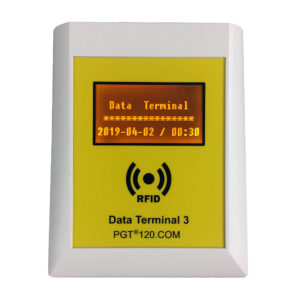 The PGT120 Data Terminal 3+ is equipped with a built-in RFID Reader for employee identification. Also includes a display, a relay to open doors/barriers, 4 USB ports.
Model number: 7100.PGT120.COM.DT3
Data Terminal TC18 – Touch Screen Computer Model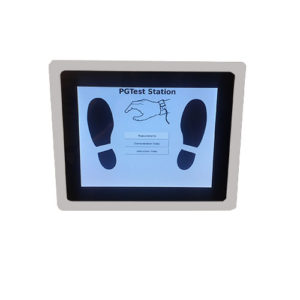 The PGT120 Data Terminal TC18 is a 10" touch screen MiniPC that can display test results as well as store data. Includes 4 USB ports, LAN-Port RJ45 and RS232 ports. The housing is durable aluminum with front panel mounting.
Model number: 7100.PGT120.COM.DT3
Installation: Choose How To Mount Your Tester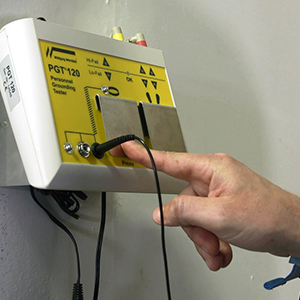 To save valuable space, the PGT120 can be mounted to the wall.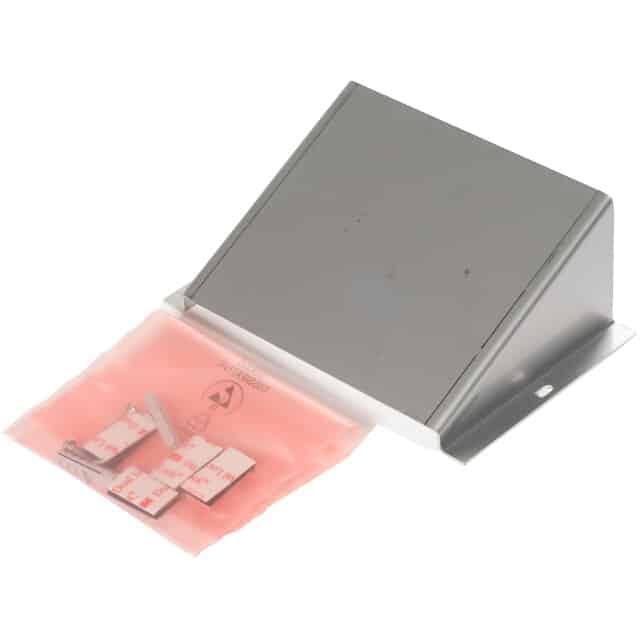 Model number: 7100.PGT120.WK.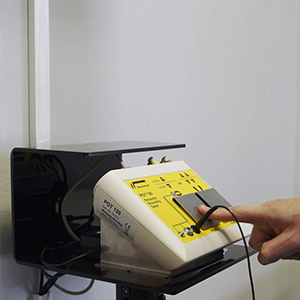 The PGT120 can be installed  on a free standing  pedestal.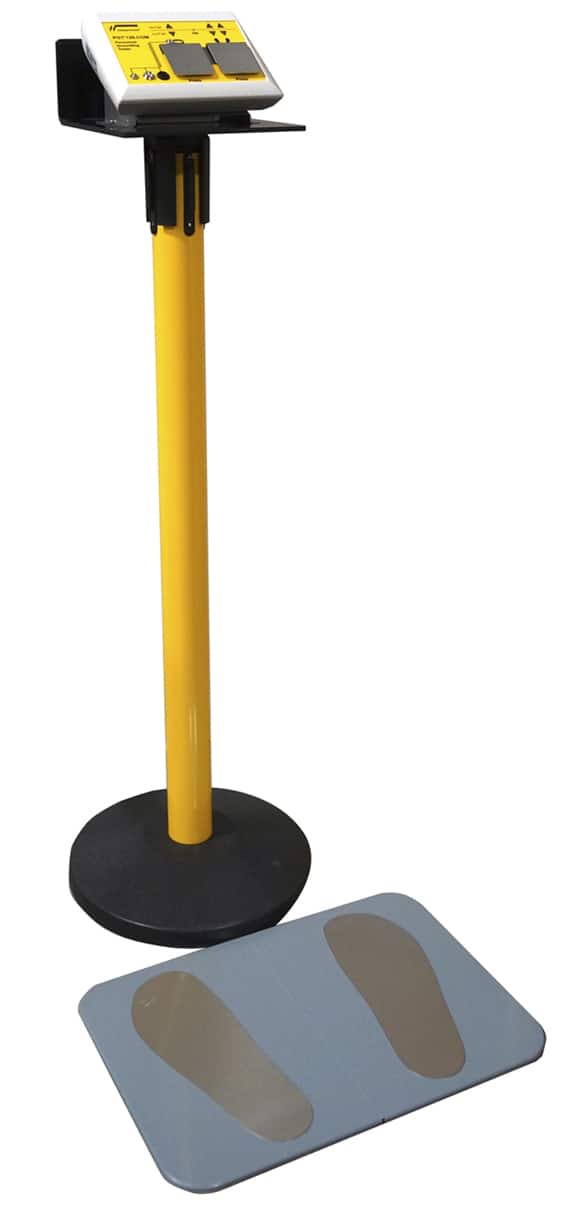 Model number: 7100.PGT120.SE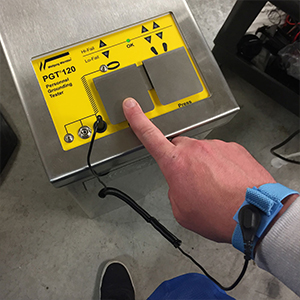 The PGT120 can be integrated into barrier systems such as a door, gate or turnstile. The PGT120 includes a NO/NC switch.  If using the PGT120.COM with a data terminal, the system requires a relay module cable: Model number 7100.PGT120.TEST.12.  Transforming Technologies offers various turnstile systems.

Choose Your Human Interface Device
RFID Reader
7100.PGT120.XK.V3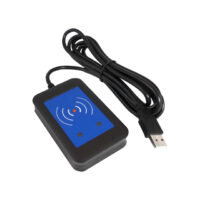 Keypad
7100.PGT120.TEST11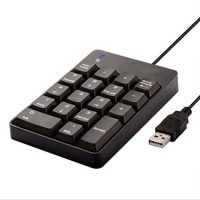 Bar Code Scanner
7100.PGT120.TEST15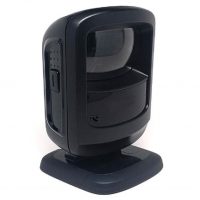 Magnetic Card Swipe Reader
7100.PGT120.TEST17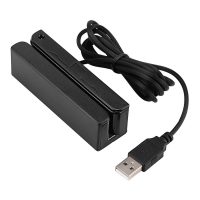 Label Printer
7100.PGT120.COM.D.2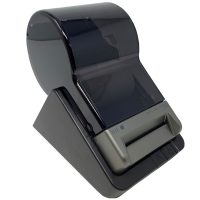 PGT120 Mat
7100.PGT120.SM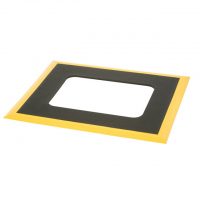 Signal Light
7100.PGT120.TEST13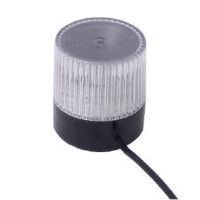 PGT120 Calibration Device
7100.PGT120.CU.12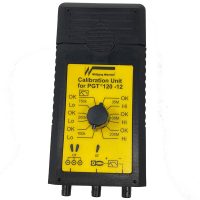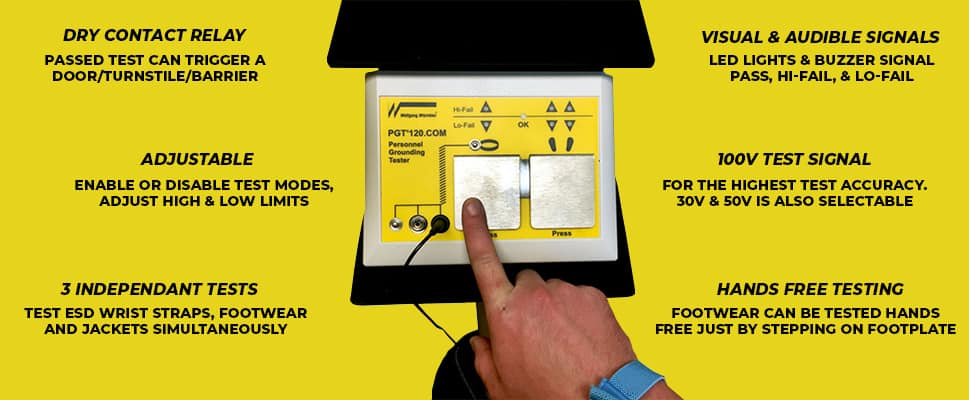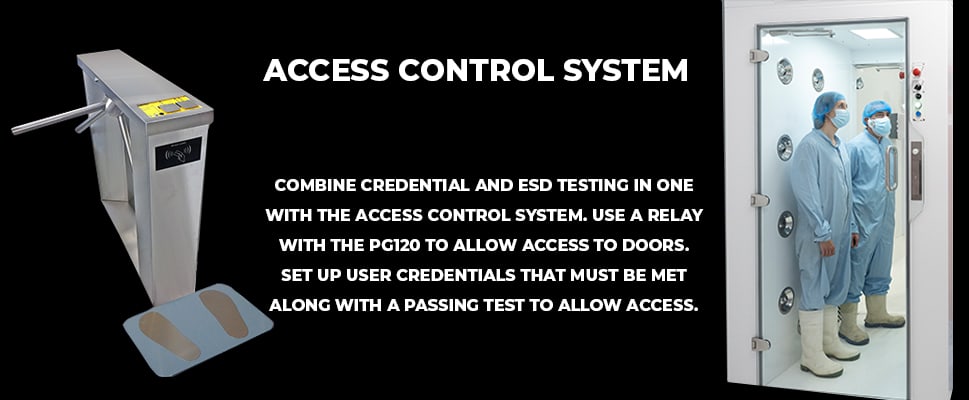 Complete the form for more information