Results for distributors in: Washington, Oregon, Alaska, Hawaii
-Transforming Technologies West Coast Team-

Eric Puszczewicz – West Coast Sales Manager
419-841-9552
eric@transforming-technologies.com
Chelsea Manley – West Coast Inside Sales and Customer Service
419-841-9552
chelsea@transforming-technologies.com
www.transforming-technologies.com
Hisco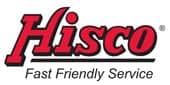 Why choose Hisco? Quality products from trusted brands, local inventory in over 30 locations in North America, technical sales force, documented cost savings, and supply chain solutions are only a few reasons why Hisco should be your choice for mission-critical materials.
6650 Concord Park Drive
Houston, TX 77040
P: 877-447-2650
Fastenal

Fastenal provides companies with the fasteners, tools, and supplies they need to manufacture products, build structures, protect personnel, and maintain facilities and equipment.
2001 Theurer Blvd.
Winona, MN 55987
Call Your Local Branch and Ask for Transforming Technologies. Vendor Number: 1274400251

For North American sales support, email: websales@fastenal.com
For sales support outside North America, email: intldirectship@fastenal.com
Q Source

Q Source is a solution provider supplier of manufacturing, assembly tools, and equipment. Our goal is to provide the best available products for your production process application. Our job is to save you time in your search for the exact product solution you have in mind.
227 Knickerbocker Avenue
Bohemia, NY 11716
P: 1-800-966-6020 or 631-563-0600
StaticTek

StaticTek provides high-quality static control equipment, supplies, and services. We carry the full line of Transforming Technologies products. Whether the need is for passive grounding, in-tool ionization for critical environments or large area ionization solutions we will provide friendly, knowledgeable customer service in meeting the specifications for your ESD class.
5454 River Road N#20811
Keizer, OR 97307
P: (503) 307-9633
E: info@statictek.com
Test Equity

TestEquity's Account Executives are specialists in electronic test equipment who can help a customer decide on what specific model or product will best meet their needs. Providing a high degree of customer assistance contributes significantly to generating long-lasting customer relationships, repeat purchases, and referrals.
6100 Condor Drive
Moorpark, CA 93021
P: 800-950-3457
F: 805-498-3733
Results for sales representatives in: Washington, Oregon, Alaska, Hawaii
Company
Representative Name
Territory