Results for distributors in: Mexico Northeast
-Transforming Technologies Mexico Team-

Roger Smith – Mexico Business Development Manager
419-841-9552
czander@transforming-technologies.com
Ivan Pena – Mexico Sales Manager
ivan@transforming-technologies.com
Laura Martinez – Mexico Customer Service
laura@transforming-technologies.com
Susana Valadez – Mexico Customer Service
susana@transforming-technologies.com
Jordan Wakeland – USA Factory Support
419-841-9552
jordan@transforming-technologies.com
Hisco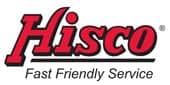 Why choose Hisco? Quality products from trusted brands, local inventory in over 30 locations in North America, technical sales force, documented cost savings, and supply chain solutions are only a few reasons why Hisco should be your choice for mission-critical materials.
6650 Concord Park Drive
Houston, TX 77040
P: 877-447-2650
Test Equity de Mexico

TestEquity's Account Executives are specialists in electronic test equipment who can help a customer decide on what specific model or product will best meet their needs. Providing a high degree of customer assistance contributes significantly to generating long-lasting customer relationships, repeat purchases, and referrals.
P: 800-950-3457
F: 805-498-3733

Representatives in: Ciudad Juarez, Queretaro,Tijuana, Rio Grande Valley, Guadalajara, Monterrey, BajioSur, Mexicalli, Bajio Norte, Chihuahua, Sonora, and Baja California
Results for sales representatives in: Mexico Northeast
Company
Representative Name
Territory
DG Marketing
Angel Varela
Coahuila, Tamaulipas, Nuevo Leon