Anti-Static ESD Jackets
ESD Apparel has many names: ESD Jacket,  Coat, Lab Coat, Frock, Gown, Pullover, Smock.  But they all do the same thing: Protect from Static Damage.
Transforming Technologies is committed to providing our customers with a wide variety of ESD apparel for women and men that will meet your professional apparel needs. We offer only the best products for hard work and the gear your employees need to do their jobs safely and effectively.
Explore our options below.  Need a custom jacket?  Contact us at 419-841-9552.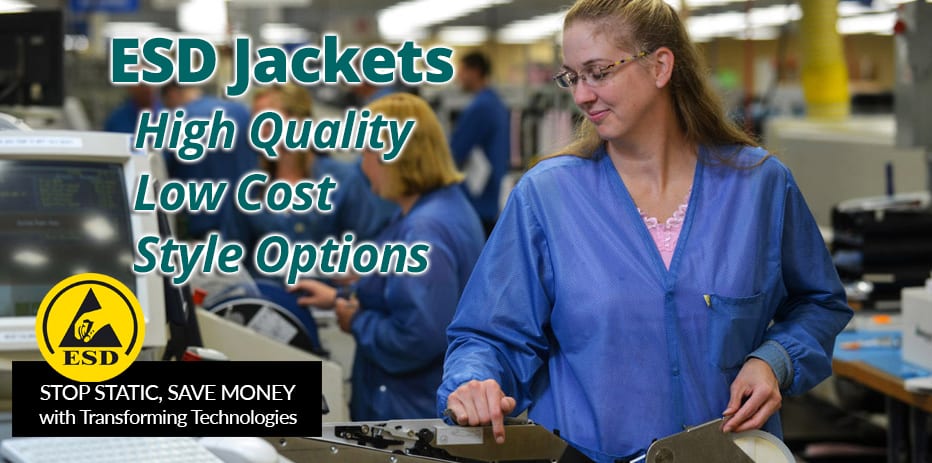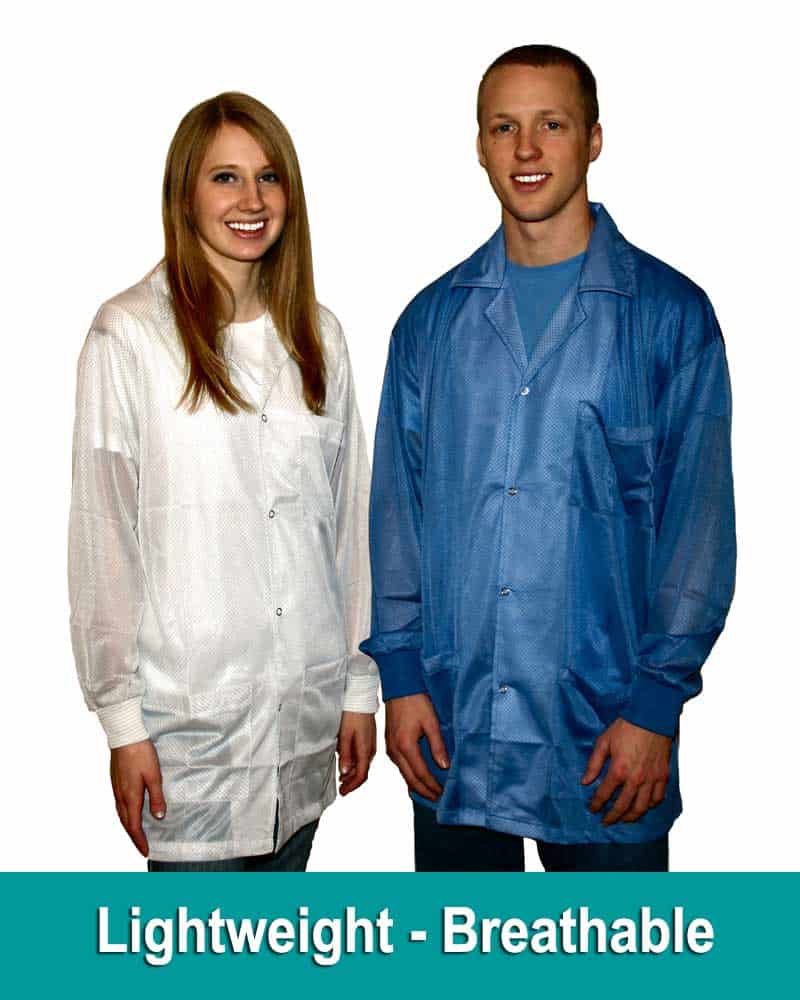 8812 Series
Lightweight Fabric
88% Polyester, 12% Carbon
Perfect For Warm Environments – Short Sleeves V-Necks Are Available
Color Options:  Blue, White, Maroon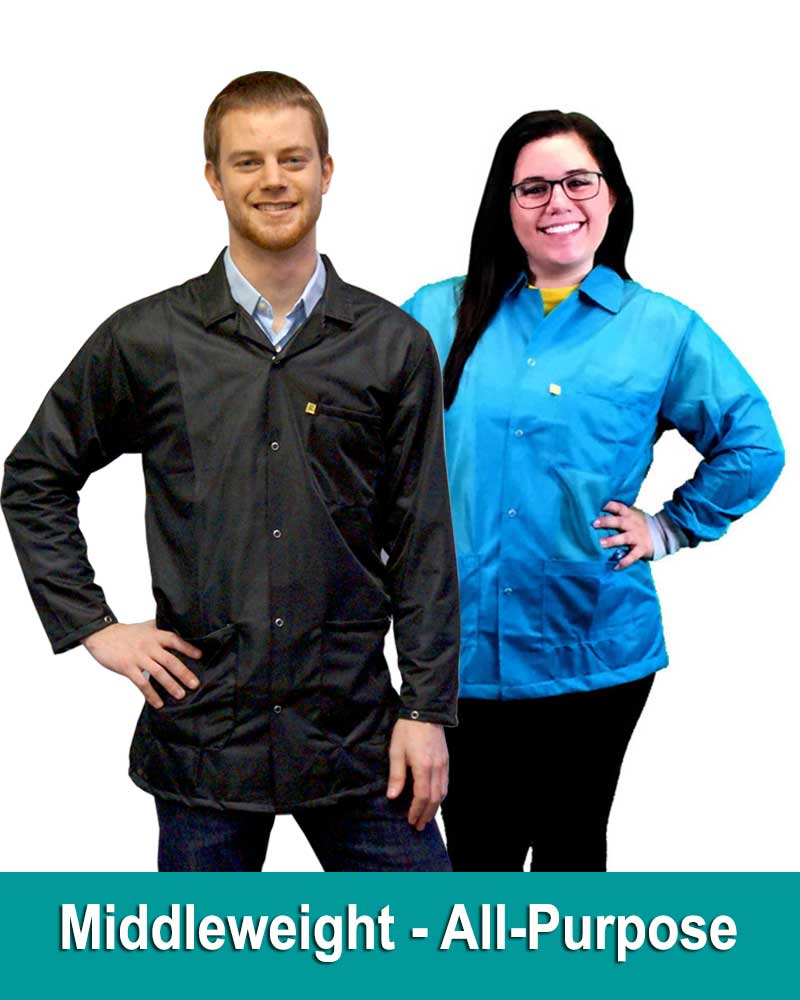 9010 Series
Medium Weight, All Purpose Fabric
90% Polyester, 10% Carbon
Level 3 ESD Jacket
Color Options:  Blue, Black, White, Maroon, Teal, Yellow/Green & Orange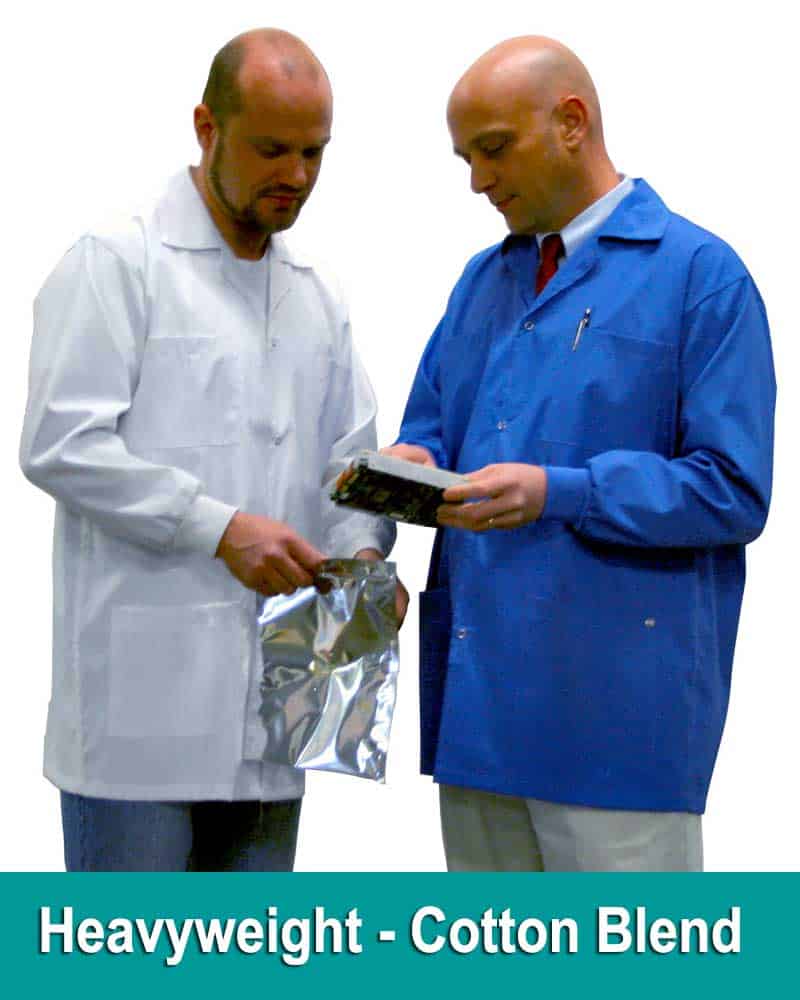 5049 Series
Heavyweight Fabric
66% Polyester, 32% Cotton, 2% Carbon
Comfortable – Contains More Cotton Than  Traditional ESD Jackets
Color Options:  Blue, White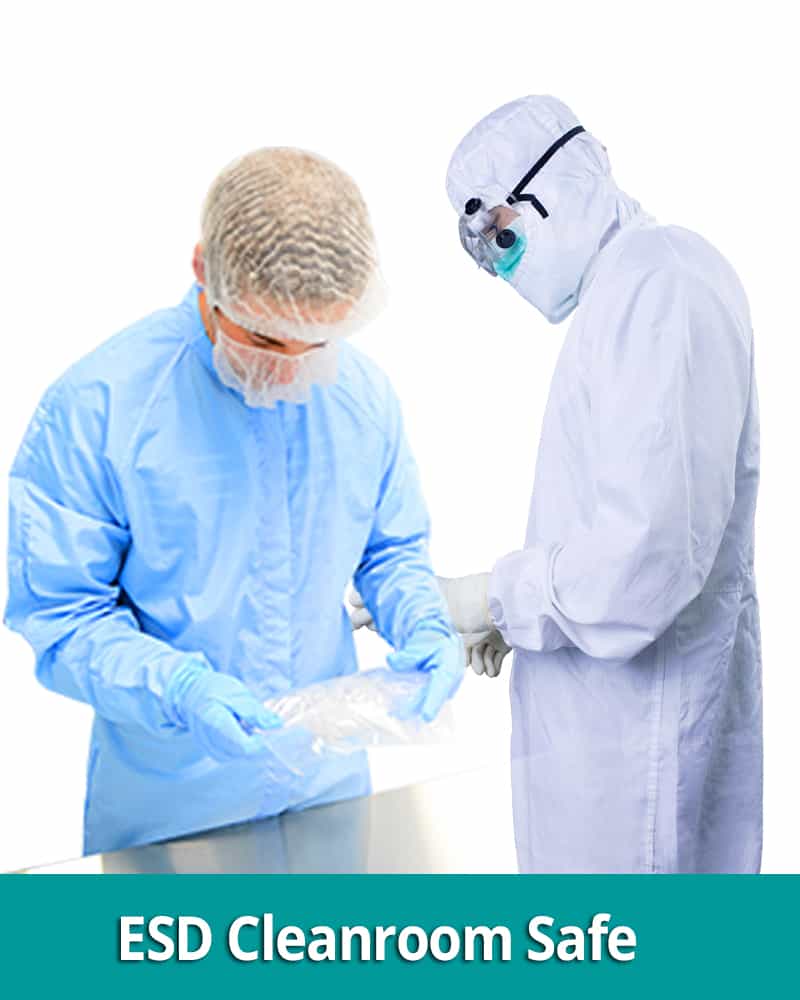 6200 Series
Cleanroom Fabric
98% Polyester, 2% Carbon
For Use In Controlled Environments
Cleanroom Class 100
Color Options:  Light Blue, Navy, White
ESD Jackets, Smocks and Lab Coats
Purpose of ESD Jackets
ESD lab coats represent the single most important step to demonstrate a commitment to an ESD control program.  Clothing, particularly when made from synthetic fibres, are significant charge generators. ESD jackets shield the insulative clothing and minimise the electric fields generated from peoples clothing.