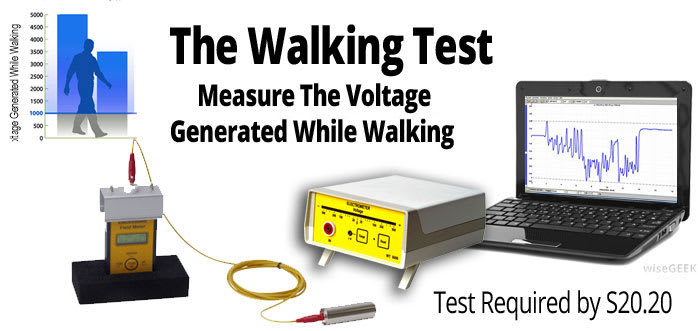 When the primary method of grounding people in a ESD area is footwear and an ESD floor, it is required to test the effectiveness of this system with the Walking Test according to ANSI/ESD S20.20. The WT5000 and EFM51.WT are meters designed to measure body voltage during the walking test.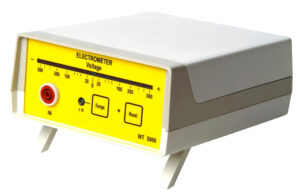 WT5000 Walking Test Kit
A complete system to measure the body voltage generated while walking, the result of which is graphed via a P
C and shown with LED on the instrument. The graphing software can mark the five highest peaks automatically and calculates the average value which creates the graph needed to qualify an ESD flooring system.
Real Time Voltage Results Displayed on Meter and Live on Computer
Easy to use Analysis Software to Measure and Export Tests Via Computer Interface
Tests ESD Floor Compliance per ANSI/ESD STM 97.2
EFM51.WT Portable Walking Test Kit
A hand-held meter used to verify the performance of ESD floors in combination with a person. The meter captures the peak vol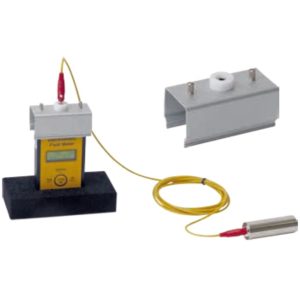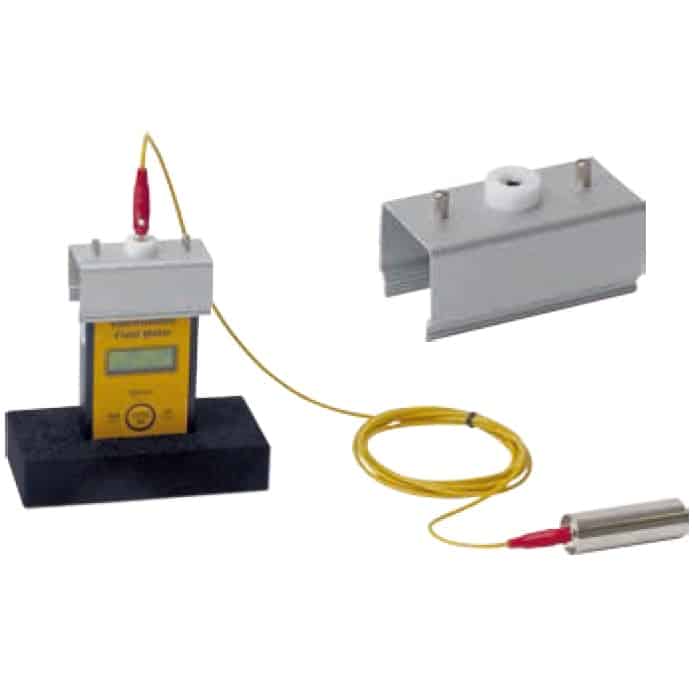 tages while performing the walking test. The EFM51 meter also measures and detects electrostatic fields, surface potentials and discharge times (with
optional charge plate accessory EFM51.CPS).
Portable Meter That Performs the Walking Test
Results are Displayed via a 12 Digit Alphanumeric LCD screen
Field Meter: Measures Static Voltages within ±20kV (20,000V)
Charge Plate Accessory: Verifies Ionizer Balance and Decay Times
What is the ESD Walking Test
The Walking Test is a required test used to verify ESD floors and ESD footwear are working together as a system.  It is possible that a floor and the footwear could function properly when tested separately but do not eliminate static when used together in a real work situation. The walking test is a six step pattern performed to measure the amount of voltage generated on person while walking.  It is used to simulate real-world motions of people walking through an ESD protected area.  If a floor and ESD footwear system is properly grounding a person, no more than 100 volts will be generated on the body.
The ESD "Walking Test" measures the effectiveness of a ESD flooring/footwear system to remove charges from the operator through the flooring. The 2014 version of the ESDA's S20.20 requires Operator Charge Generation measurements via the Walking Test to qualify all combinations of flooring and footwear used for ESD control. A Walking Test Flooring Assessment performed by a Transforming Technologies sales representative will help establish a baseline for the flooring/footwear portion of an ESD Control Plan.  Some area restrictions apply.
Request A Walking Test Floor Assessment
Contact Transforming Technologies today. You can also send us an email by filling out the request form below.