Energizing 2 x3′ ComfortDOME anti-fatigue mat provides unparalleled comfort in sterile areas and other controlled environments dirt.
The ComfortDOME autoclavable mat is an excellent anti-fatigue mat for sterile environments such as hospitals, surgery centers, laboratories, pharmaceutical and life science applications. The mat is made with a specially formulated rubber that is both anti-microbial and autoclavable, to ensure that all harmful pathogens are eliminated.
Request Samples
Would you like more information on our ComfortDome Anti-Fatigue Autoclav Mat?  Fill out the form below for samples, pricing, questions or for technical support.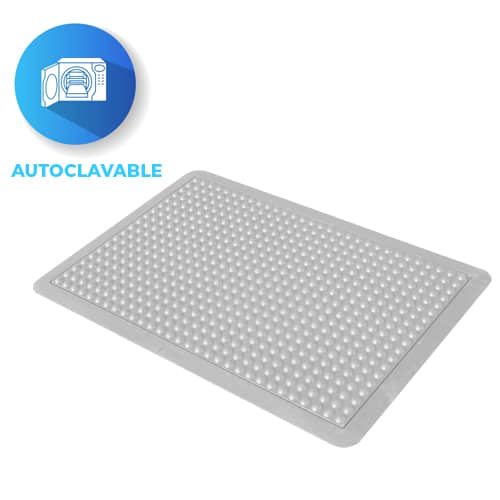 Clean: Autoclavable & Anti-Microbial
The ComfortDOME mat passes ISO 7218:2007 and 1:2013 (clause 5.6.2) autoclave sterilization protocol as well as ASTM G21 anti-microbial standard. Our mat withstands 52 autoclave cycles (20 minutes at temperatures of 121C /250F) with no deformations. In addition, the mat has moderate resistance to:
Mild organic and inorganic acids, salts and alkali chemicals
Animal & vegetable based oils, fats, waxes and mineral oils
Amines esters, polyols, ketones and aldehydes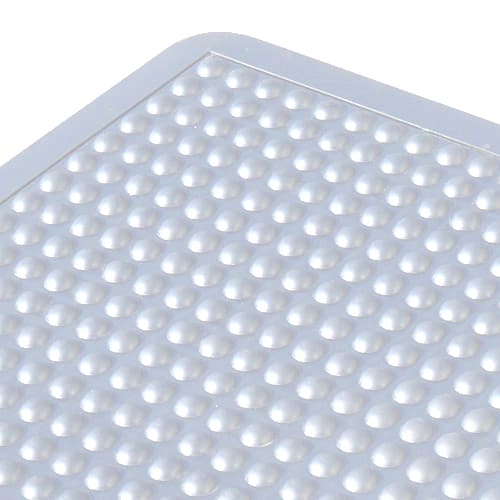 ComfortDOMES
Evenly spaced ComfortDOMES on the conductive surface of the mat provides superior anti-fatigue relief because ComfortDomes get softer as compressed, not harder like products made with foam. ComfortDOMES recover/rebound more rapidly than most foam resulting in an energizing responsiveness not found in other mats.  ComfortDOMES function like a spring to return energy. The unique "air pocket" structure becomes softer as compressed. ComfortDOMES rebound instantly as weight is shifted.