ESD Expert Consulting
Work with a dedicated ESD Expert to solve your static problems, improve your quality control program and ensure compliance to ANSI/ESD S20.20



What's included in ESD Consulting?
Are you looking to improve your ESD & Static Control Program? Our ESD Experts have years of experience working with companies to formulate and implement successful ESD programs.
Whether you're new to ESD prevention or have years of experience, your Expert use their ESD expertise to provide training, best practices, project management, and overall strategic direction that will help you and your company optimize their use of ESD control measures. As a part of our ESD Consulting program, you will have access to a dedicated Expert while continuing to work with your Customer Success resource for account-specific needs.
During your consulting engagement, your ESD Expert will provide guidance on:
Planning an ESD Control Program, establishing efficient processes, and building a quality-first mentally for your organization.
Best practices for ESD Control in a way that helps your team achieve optimal results.
Quantifying the impact of your ESD control program and ensuring compliances to all industry standards, as applicable.
ESD Programs
Program Development
Program Optimization
Auditing of ESD Control Measures
Testing
TR53 Training
Product Specific Testing and Evaluation
Qualification Vs Verification
ESD Training
ESD Basics Training
Company Training
"Train the Trainer" Programs
Available Consultation Options
One Time Project
Work with a dedicated ESD Expert to achieve a specific goal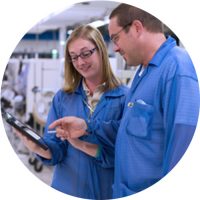 Training - Onsite or Virtual
Have an ESD Expert meet face-to-face or virtual to help you and your team learn and implement new strategies.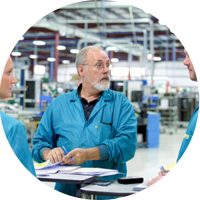 Ongoing Consultation
Work with a dedicated ESD Expert on a weekly or monthly basis to achieve long-term or strategy-based goals.