New Product Announcement: Bemcot M3II Low Linting Anti-Static Cleanroom Wipers
Bemcot M3II Low Linting Anti-Static Cleanroom Wipers
BEMCOT M-3 static dissipative cleanroom ESD wipers are suitable for nearly all manufacturing and optical cleaning applications.
Bemcot wipers are for quick and easy wiping in cleanrooms, automotive manufacturing, electronics screen printing and other working environments that dem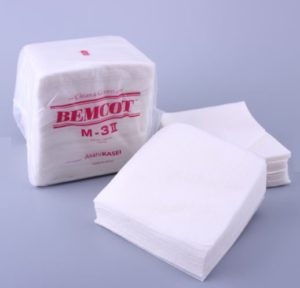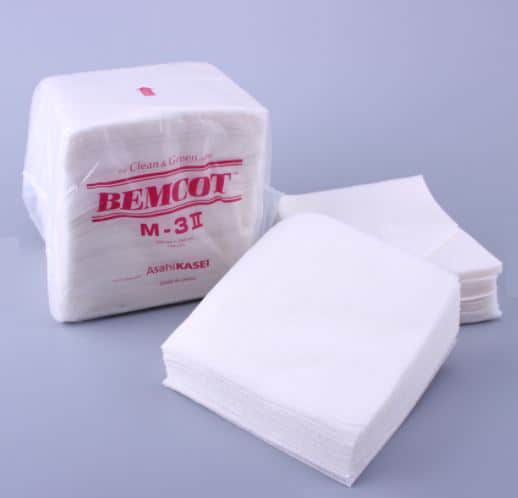 and the lowest levels of lint and particles. BEMCOT is characterized by its low particle generation, high absorbency, high purity, high chemical resistance, high heat resistance, anti-static, ecoefficiency, enabling the high level of performance required for wipers for cleanrooms.
Bemcot wipers can be used in various industries such as semiconductor, optical, medical, cosmetics, food & beverage, printed circuit boards, building maintenance, automobile, aircraft, LCD, magnetic tapes, oil, tools, equipment, glass, optics, etc.
Features
Made of proprietary 100% filament rayon that absorbs 13 times its weight in liquid
Nonwoven, soft, and low-linting wiper with excellent antistatic and heat resistance properties
No binders—safe to use with different solutions
Designed for use on sensitive electrical equipment, and in compact disk and magnetic tape industries
Apertured surface promotes particle removal
Static dissipative ESD wipes for all electronic manufacturing and optical cleaning applications
100% knitted polyester
No carbon or metal fibers
Less than 100 volts tribo-charge
Good solvent resistance, lint-free
Complies with ANSI/ESD S20.20 ( per ANSI/ESD S11.11 & ANSI/ESD DS11.12 )
Read about Bemcot Wipers in Electronics Screen Printing and Bemcot Wipers in Automotive Processes.
For price and availability on the BEMCOT M-3 wipers or for information on any products in Transforming Technologies full line of ESD products, please call 419-841-9552 or email info@transforming-technologies.com.