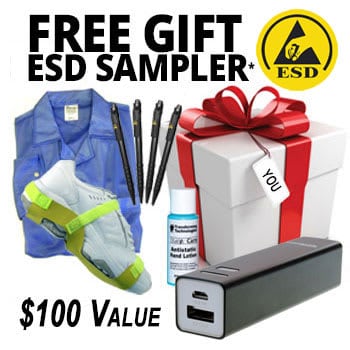 Request A Sample ESD Sample Pack!
Find out what Transforming Technologies can do for you with a Product Sample Pack PLUS a Free Gift.
We look forward to delighting you with our Knowledge, Value, and Service. We call it StaticCare!
To show our appreciation, we have a free gift for you!
Please fill out the form below for your free ESD Sample Pack & USB Power Bank!
Have a Great Day!
Request a Sample Kit
Content Needed