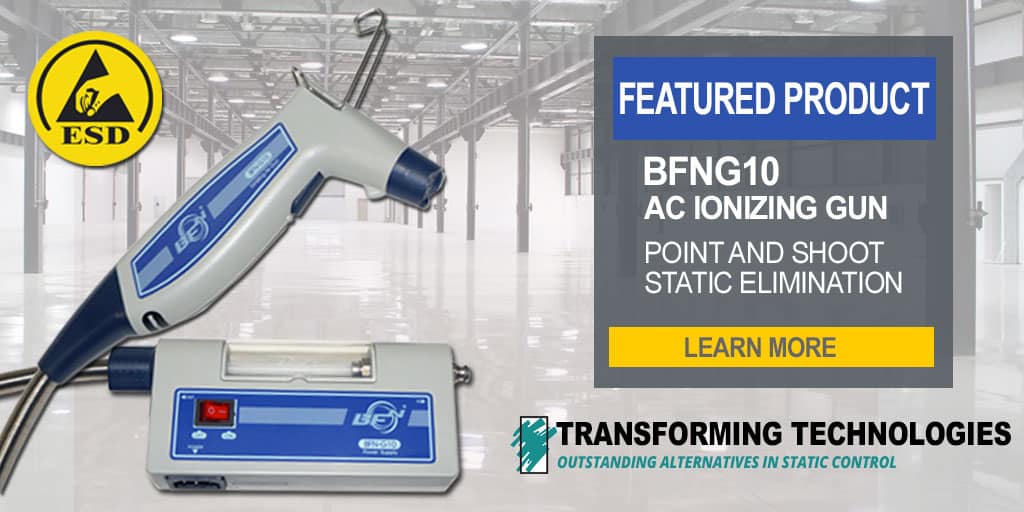 A high-performance ESD ionizing gun perfect for a wide variety of industrial applications.  The BFNG10 provides excellent balance and rapid charge decay for secure ESD workstation protection.
The BFNG10 ionizing gun combines portability, fast static decay rates, excellent balance and low compressed air consumption to efficiently remove static and contaminates in the Semiconductor, Electronic Assembly, Medical Device, Optics, Automotive and Pharmaceutical markets.
The BFNG10 works twofold: as a forceful blow off gun that quickly removes particulate from surfaces and as a neutralizer to remove the static charges responsible for the attraction of contaminants to product surfaces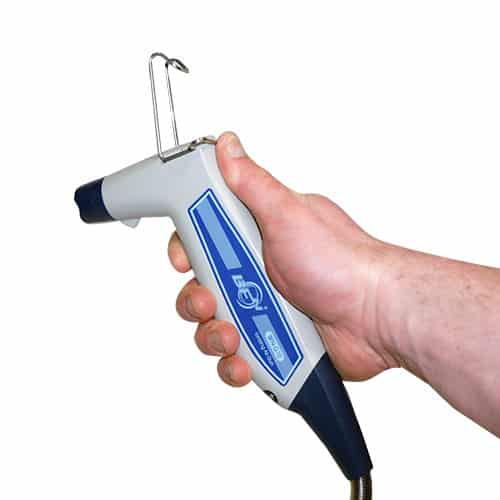 Ergonomic Precision
The handheld guns provides point-and-shoot precision ionization where ever you need it. The gun body is lightweight but durable, and features a light-touch trigger, making it comfortable for extended use. A metal hanger is provided for easy mounting.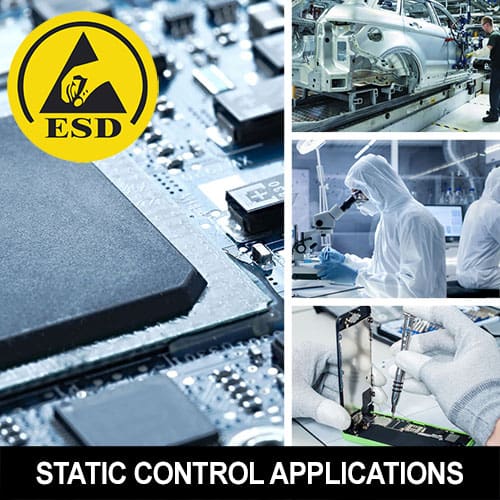 Applications
The BFNG10 is designed to neutralize electrostatic charges in personal benchtop environments, sensitive materials assembly, SMT, Electronics Assembly, Automotive packaging, clean room and laboratory environments. The BFNG10 can also remove static in painting applications, and in other applications where static is an issue.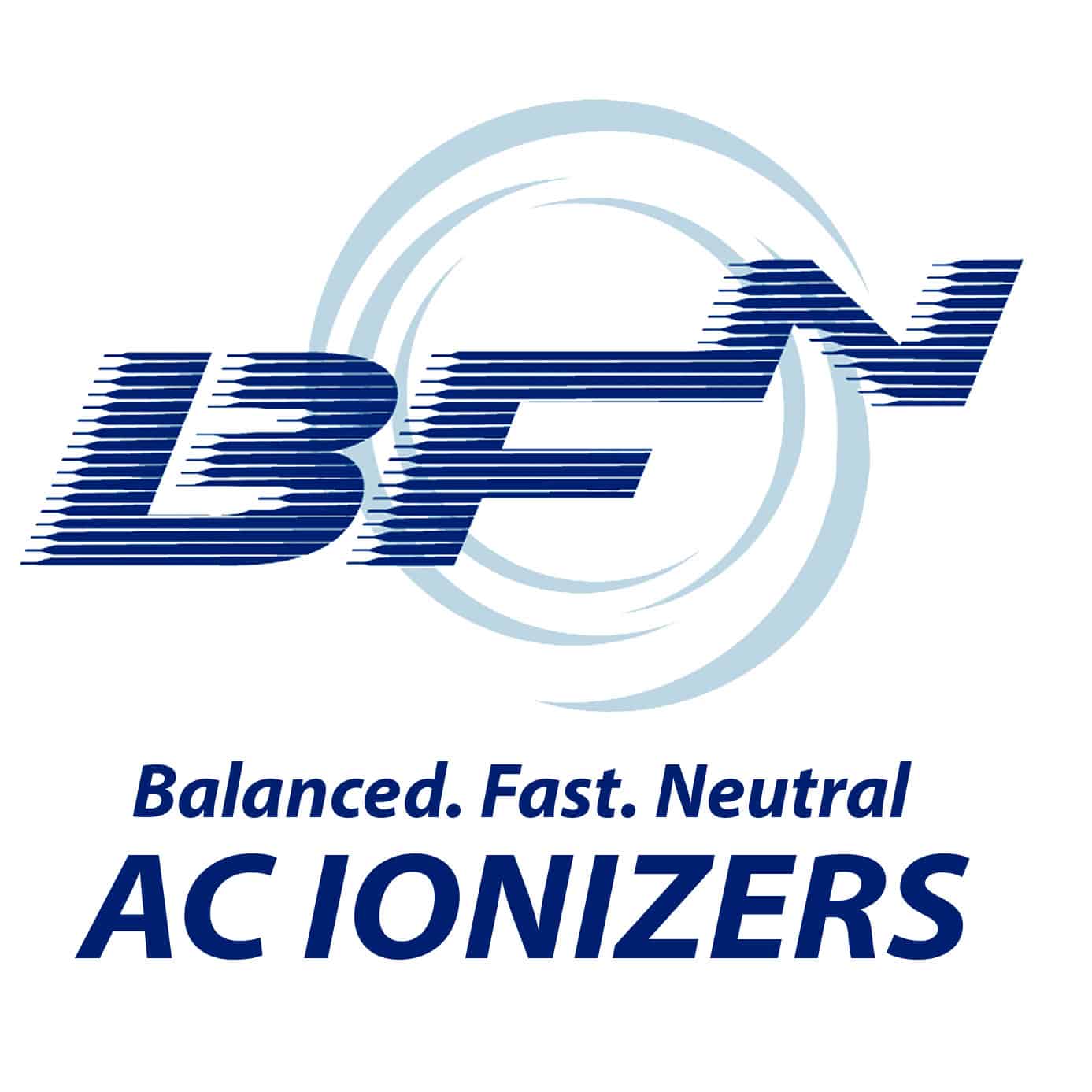 Performance and Design Excellence
BFN series AC ionizers from Transforming Technologies create a dense and well-balanced ionization current. They are unique in their ability to deliver fast decay times with low offset voltages. Continuous balance and decay protection is assured by the reliable AC design.
Accessories:
SPBFN37 Hollow Fiber Micro Filter
The SPBFN37  filter features provides excellent filtration and has a long service life. The compact design is easy to install and comes with quick release connections for fast replacement. All materials used are compatible for the most stringent applications.
Verification and Calibration:
The BFNG10 ionizer comes factory calibrated and with a calibration certificate.  Ionizer performance can be tested and verified with a charge plate monitor. Important tests to perform are positive and negative decay times and ion balance. It is recommended to test ionizer performance at least 1 per year.
Download the BFNG10 Gun Data Sheet
Download the data sheet and learn more about the BFNG10 ionizing gun.
Request Information
Would you like more information on the BFNG10 Ionizer?  Fill out the form below for samples, pricing, questions or for technical support.

[/vc_row]