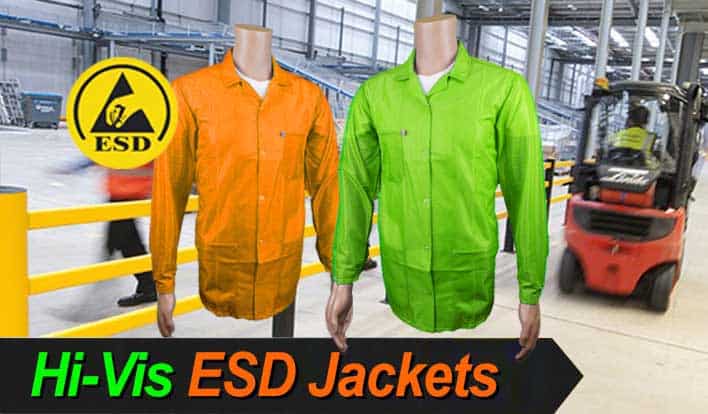 Hi-Visibility ESD Jackets ensures others can see you while at work which reduces the risk of accidents and improves safety overall. 
The 9010 Series ESD Jackets provide the highest level ESD protection at a great value! 9010 jackets are fabricated from lightweight 90% polyester and 10% carbon fabric for unmatched operator comfort. The Hi-Visibility Yellow/Green and Orange color allow a wearer to be seen more easily at a distance. Features include a snap front closure, wrist-adjustment snaps, three roomy patch pockets and lapel style collars.
Specifications:
High-visibility Yellow/Green and Orange ESD jacket for enhanced visibility
Medium-weight fabric- Perfect for all working environments
Extremely durable – Certified "a groundable garment system" after 100 washing cycles
Level 3 ESD Jackets – Complies with the highest standards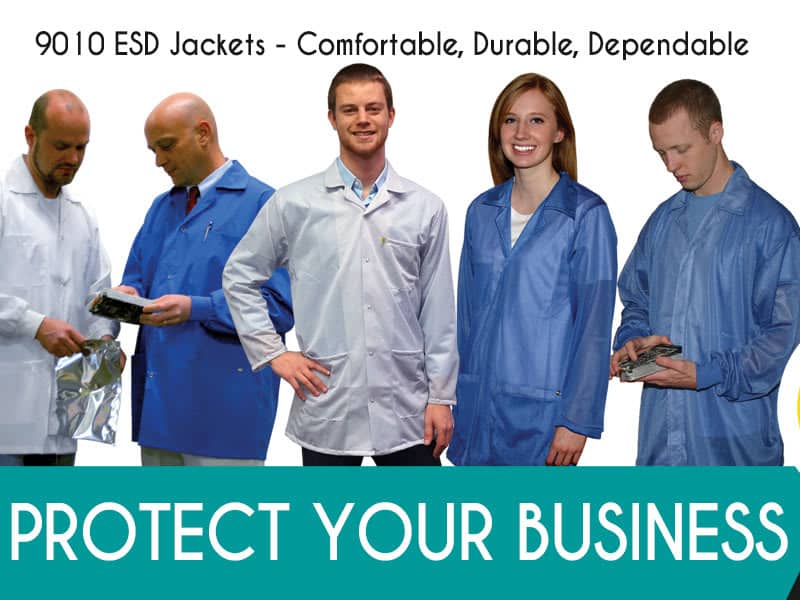 Comfortable, Durable, Dependable
Transforming Technologies ESD jackets are guaranteed to pass ESD Association standards and continue to protect your product. When static control is crucial, a Transforming Technologies jacket is your best option.
Not only can you rely on the jackets for performance, but they are also comfortable.  Our blend of polyester and carbon creates a breathable, soft jacket that can be worn all day.  We offer different styles and fabrics to fit your environment:  We supply lightweight jackets with v-neck or short sleeves for hot climates as well as heavier cotton jackets for cooler temperatures.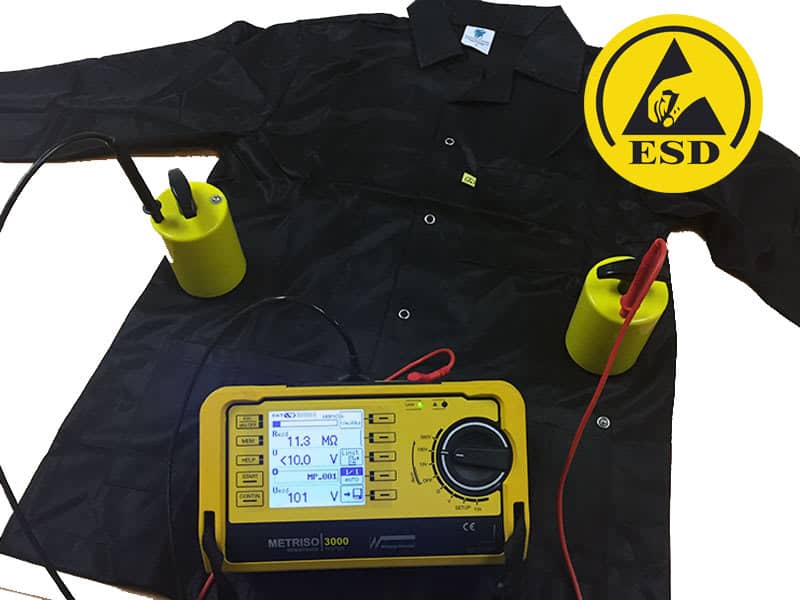 Certified Level 3 ESD Jacket
The 9010 Series ESD Jackets have been independently tested and proven to meet the requirements for all three ESD garment categories defined by ANSI/ESD S20.20-2014 including the Groundable Static Control Garment System which is the most stringent of the garment resistance requirements.  Read the ESD Garment Test Report.
Groundable Static Control Garment System: These smocks are designed to act as a primary ground source for the technician (they can act as a replacement for a wrist strap). In addition to grounding the technician, they will also help to shield the technician's clothing from the ESD sensitive product.  The Groundable System is the best ESD smock available.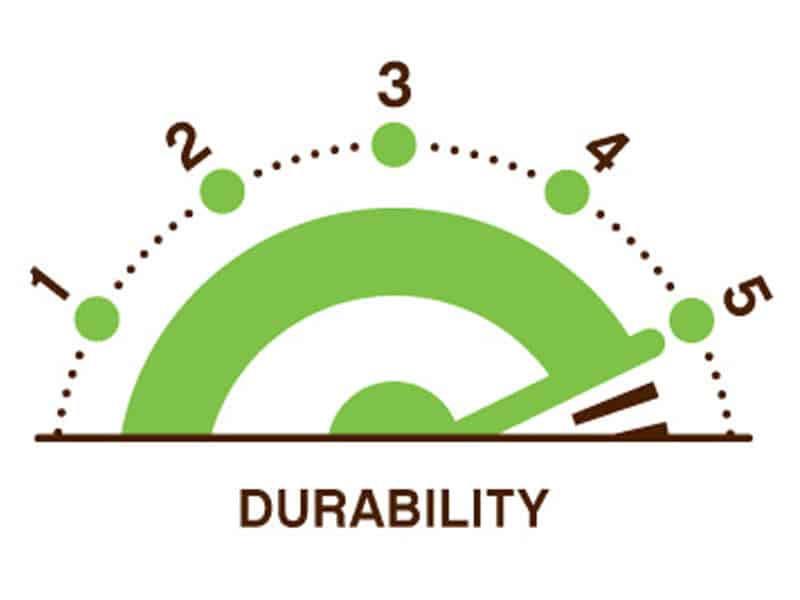 Proven Durability
One of the most important features of an ESD jackets is the durability. Transforming Technologies engineers our ESD jackets with your budget and your quality program in mind, and stand by it. We have put our 9010 Series through a 100 wash cycles and it maintains consistent continuity readings, passes industry standard tests and holds up to wear-and-tear.   You can invest in your ESD program and rely that Transforming Technologies ESD jackets will last the test of time.
Request Information
Request more information on the Hi-Vis ESD Jackets, such as the data sheet, pricing, samples and more!
"*" indicates required fields